Isa Undercover Copper-Gold (SER 100%, Queensland)
SER controls two major undercover extensions of the Mt Isa Province, one of the most highly mineralised provinces in the world.
Our Canobie project covers 1640km2 of the Mt Isa Eastern Fold Belt, home to mines such as the giant Glencore & Evolution owned Ernest Henry Copper-Gold mine (FY20: ~95koz gold, ~21kt Cu production). SER is convinced Canobie represents an extension of the Cloncurry Iron Oxide Copper-Gold province. Less than 30 drillholes in the entire district have penetrated Proterozoic basement and these include multiple high-grade gold hits, significant Ni-Cu sulphide intercepts and numerous intersections of copper, zinc and uranium mineralisation within intensely altered rocks that have never been followed up. This extraordinary strike rate from a limited number of holes led SER to secure the entire belt.
Our Isa North project acquired from Newcrest covers 976km2 of the Mt Isa Western Fold Belt, an extension of the Mt Isa – Gunpowder fault zone host to Mt Isa, Mt Oxide and Gunpowder copper deposits. Isa North conatins multiple untested geophysical targets, evidence of extensive hydrothermal alteration undercover and a near miss drillhole identified by Newcrest. Newcrest retains a First Right of Refusal over future sale and 1% NSR (capped at 10 years production).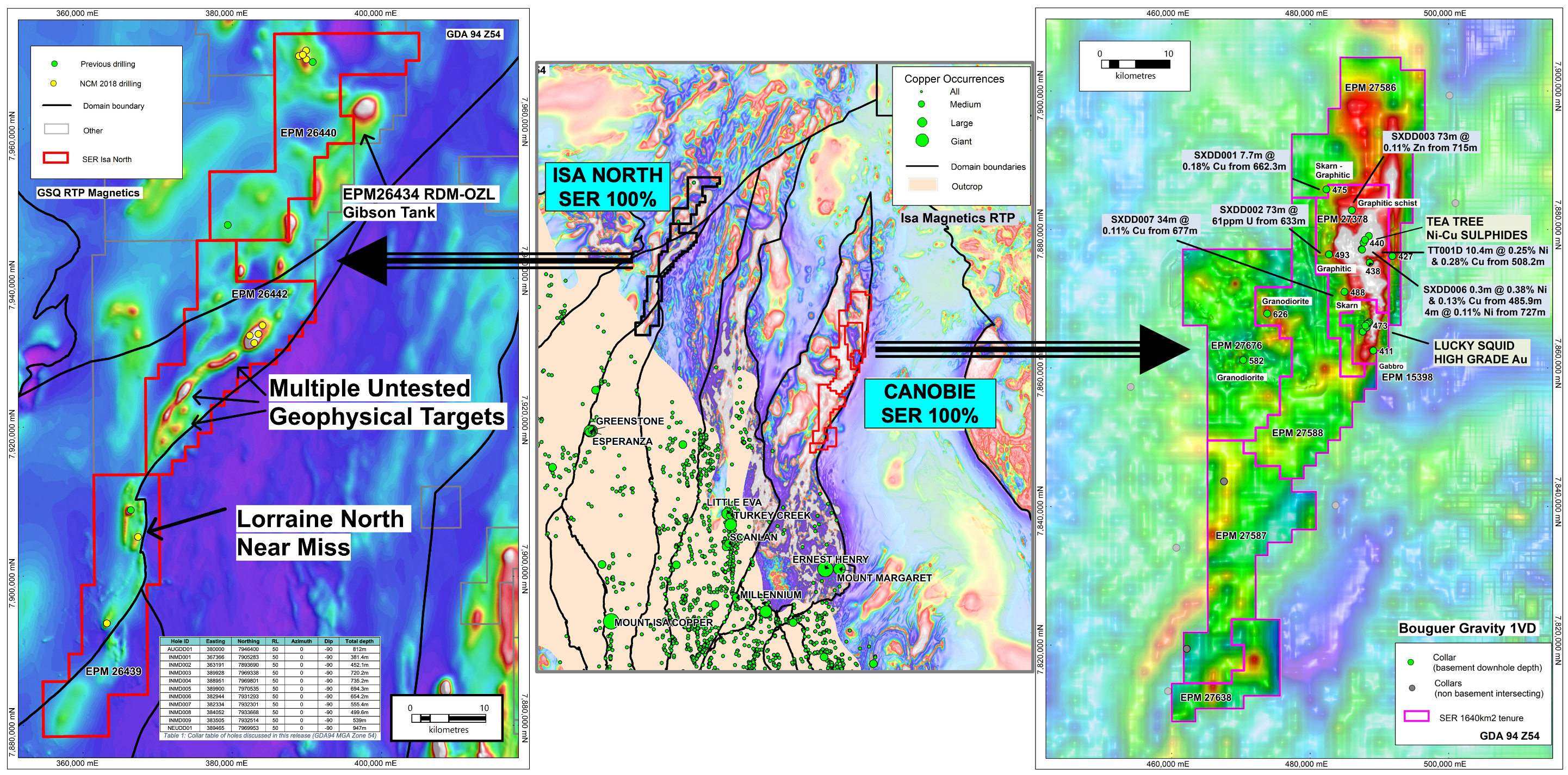 Be Part of the Vision and Contribute Today