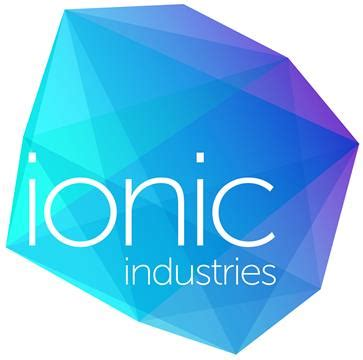 Ionic Industries
SER is a major shareholder of Ionic Industries Ltd (Ionic). Ionic is Australia's first company focused on the commercialisation of graphene technologies. Ionic is the commercialisation partner of the Nano-scale Science and Engineering Laboratory (NSEL) at Monash University for a range of graphene-based technologies.
Water Treatment Technology
Ionic Industries Ltd (Ionic) recently announced an asset swap with its Joint Venture partner in the development of graphene-based water treatment technologies, Sunrise Energy Metals (ASX:SRL) (formely Clean TeQ). The transaction involves an asset swap for Ionic's stake in the joint graphene water treatment company NematiQ Pty Ltd. Details of the agreement were contained in the SRL announcement made on 11 May 2021 (here) and provides that, should all approvals and resolutions be successful, Ionic will own 740,741 fully paid shares in SRL and 370,371 fully paid shares in Clean Teq Water Ltd. A fantastic outcome for Ionic and SER shareholders.
Electric Double Layer Capacitors (EDLC)
Ionic continues to focus on the development of EDLC supercapacitors and has made important progress in the first half of 2021 culminating in discussions with several key industry players in the supercapacitor market, while working towards providing the validation of technologies that represents the next step toward commercialisation. Ionic continues to expand their range of potential partners in this work beyond China to Australia, India and Europe as a means of reducing exposure to geo-political risks.
For further information see: www.ionicindustries.com.au
Be Part of the Vision and Contribute Today