Myall Creek Copper Gold Joint Venture (FMG earning-in)
At Myall Creek, SER and FMG Resources Pty Ltd have executed a Farm-In and Joint Venture Agreement to explore for IOCG mineralisation in the Proterozoic basement and sediment-hosted mineralisation in the overlying sediments. Key IOCG host rocks are present within the project area and overlying sediments include a 15km zone with anomalous copper in historic drilling. FMG Resources Pty Ltd is a subsidiary of Fortescue Metals Group Limited (ASX:FMG; market capitalisation > AUD$70B).
Under the Agreement, FMG will spend $1.5m on exploration, including a minimum of 1500m drilling, at Myall Creek to earn an 80% interest in the project. FMG will manage exploration, satisfy all expenditure requirements and keep the tenements in good standing. After FMG have earned-in, a joint venture will be formed under which each party will contribute pro-rata (FMG 80%, SER 20%) to further exploration and development or be diluted in accordance with industry standard formula.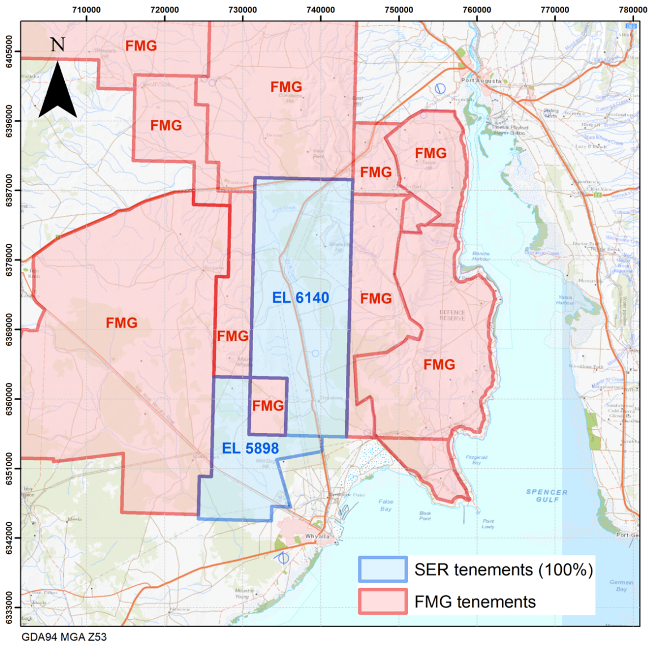 Be Part of the Vision and Contribute Today