Ambergate Heavy Mineral Sands (SER 100% Western Australia)
In 2018, SER defined a JORC 2012 Inferred Mineral Resource of 11.2.Mt grading 5.1% Heavy Minerals for a total Heavy Mineral content of 569,000t at our Ambergate Heavy Mineral Sands project. In 2019 SER completed an internal techno-economic analysis of the project and has since decided to advance the project. The next stage of work is to upgrade the resource from Inferred to Indicated category to allow publishing of the techno-economic analysis ahead of detailed feasibility studies. The resource upgrade is scheduled to begin early 2022.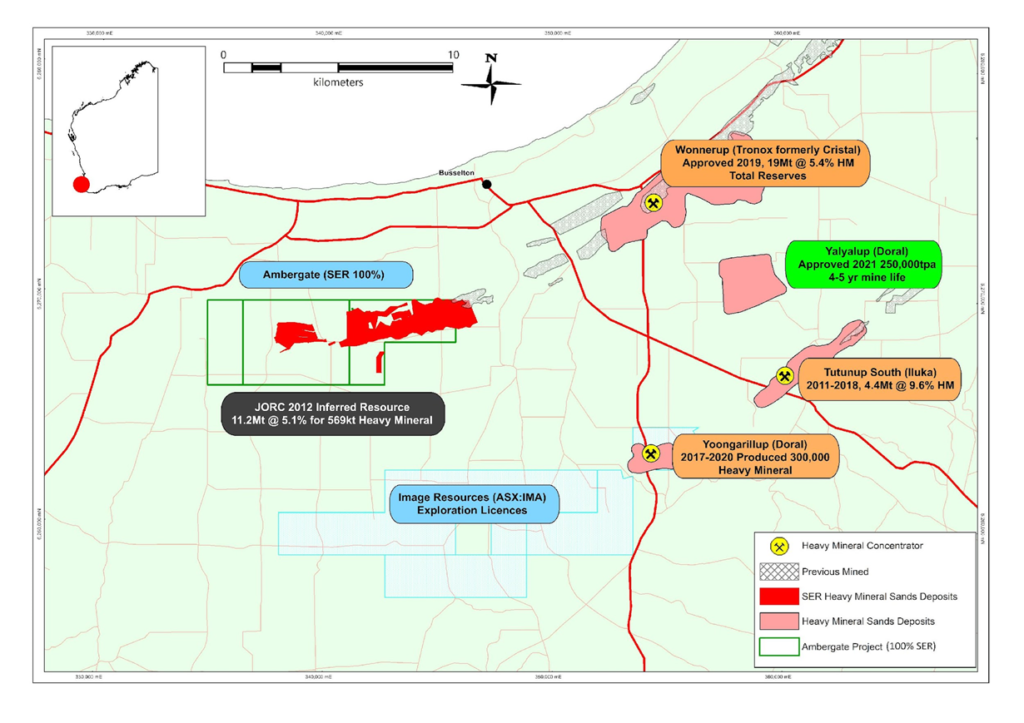 Market conditions for Heavy Mineral Sands continue to improve with strong growth and increasing commodity prices for titanium dioxide feedstocks and zircon driven by global urbanisation. Both are quality of life products with consumption increasing with global consumer affluence. The average Australian consumes more than two kilograms of titanium dioxide pigment per year. The average consumption in China is around half this amount, though this is changing rapidly. In addition to increasing demand, Heavy Mineral Sands has seen a significant inventory depletion in recent years. Existing producers' mines are mature and grade decline is imminent.
Be Part of the Vision and Contribute Today