Myall Creek Copper Gold Joint Venture (FMG earning-in)
The Myall Creek Copper Project is located at the southern end of the Gawler Craton in the Olympic Copper-Gold Province, home to the Olympic Dam, Prominent Hill, Carrapateena mines and the recent Oak Dam discovery (Fig. 1). The exploration licence captures a 15km strike length prospective for sediment hosted copper sulphides hosted in the basal units of the Tapley Hill Formation.
In 2019 Fortescue entered into a Farm-in and Joint Venture (FJV) covering Myall Creek which requires Fortescue to fund $1.5m in exploration including 1,500m of drilling over a five year period. During the quarter 1968 gravity recordings were taken across both tenements at 500m x 500m spacing. Initial interpretation and modelling of the gravity data has commenced and will continue into the next quarter. SER will continue to update shareholders on the results of the gravity modelling and any subsequent drill program.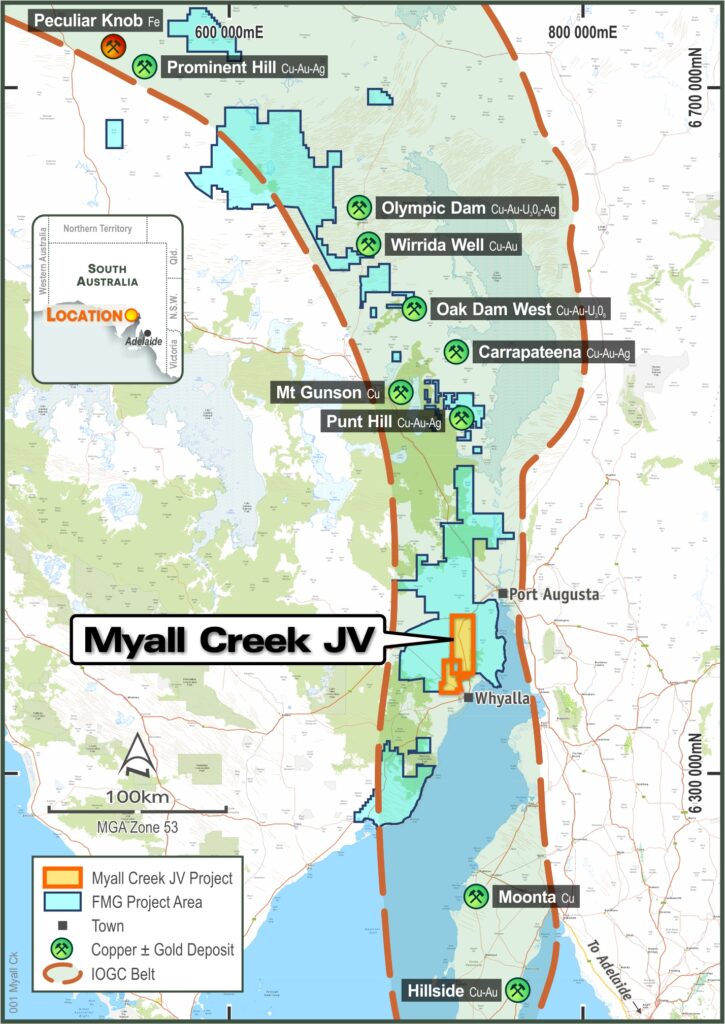 Be Part of the Vision and Contribute Today