Mabel Creek Copper-Gold (South Australia)
At Mabel Creek, SER has partnered with award-winning data science pioneer Caldera Analytics to search for IOCGs. The SER / Caldera partnership "Strategic Caldera" (80% SER, 20% Caldera) pegged ground east of Coober Pedy based on a synthesis of machine learning and traditional geoscientific ground selection methods.
Caldera Analytics (www.caldera.technology) have a deep understanding of hunting IOCGs on the Gawler using data science and machine learning. Caldera were the winners of the 2019 Oz Minerals Explorer Challenge and runners up in the 2020 South Australian Government ExploreSA Gawler Challenge.
Native Title negotiations have been finalised and on ground activities are now being planned for 2024.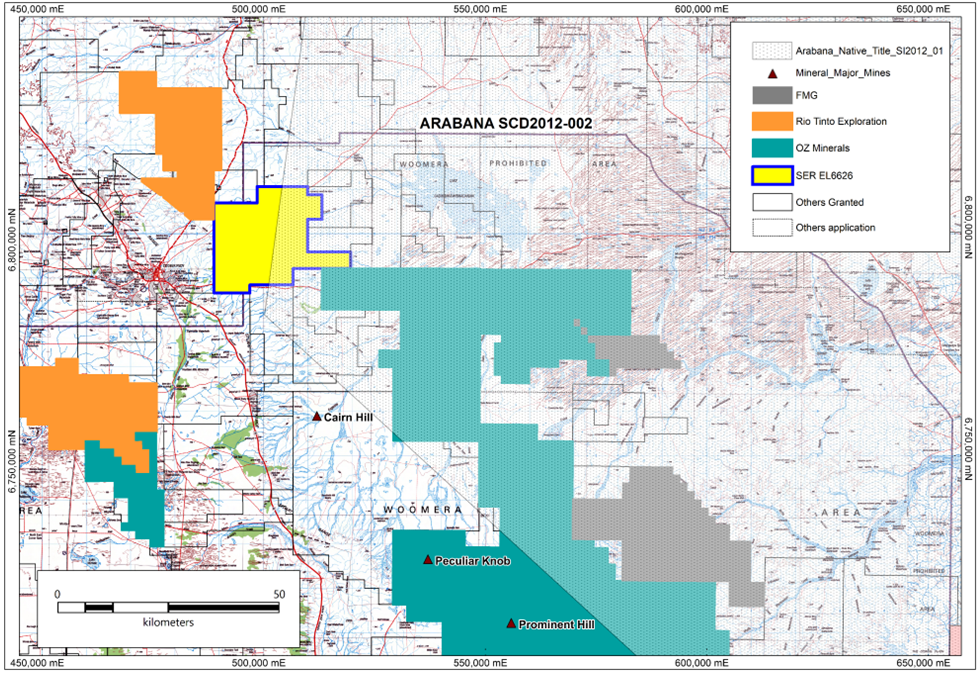 Be Part of the Vision and Contribute Today